"Sour Apple: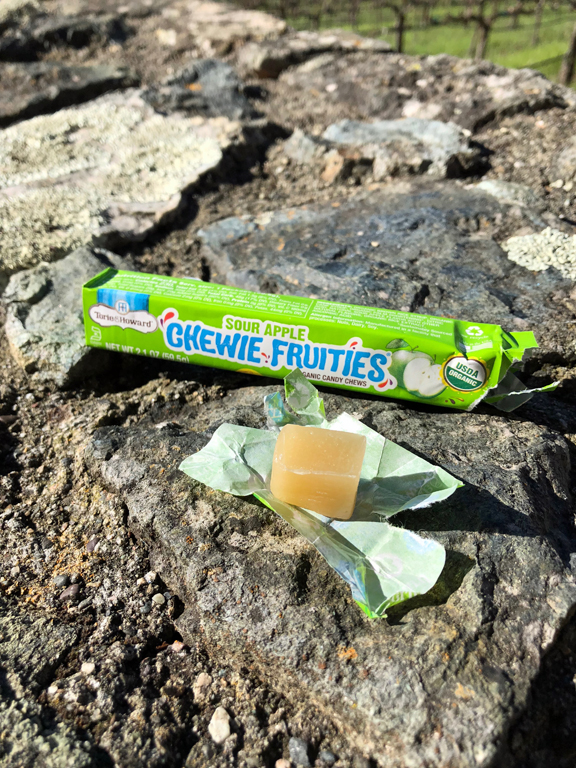 Wow. How many iterations of sour apple candy have you had? If you're like me, an 80's kid, then you've had at least 200 I'm thinking. This one is as good as any I've tried. Further, there's something extra to it. When you're done eating it, you get this taste/smell thing that's just so damn real. Yes, it's a bit more sour than even a sour green apple, but not by much. It's very, very delicious.
Sour Cherry:
This one was softer than the apple. Still really yummy, and definitely has a real cherry vibe. But you guys know me-I'm a cherry hater. It's my least favorite candy flavor for some reason, so this flavor for me didn't have the wow factor of the apple.
Sour Berry: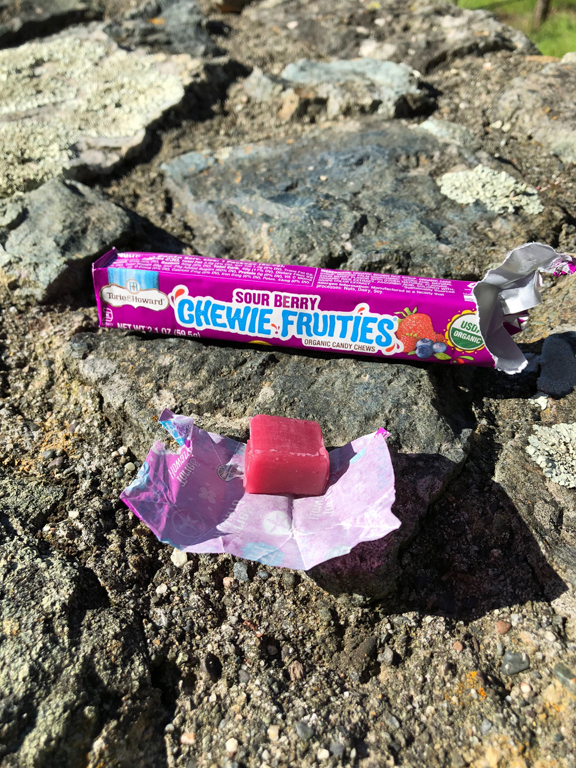 Oh hellllll yes. Not too sour at all-just the perfect level to accompany the berries. A combo of raspberries, blueberries and strawberries, these are really nice. Kind of an interesting start to the flavor on them too, it's not your garden variety mixed berry-I feel like it's the inclusion and focus of the blueberries, you get that earthy….deep thing they have in spades. Bravo! Really yummy.
If I'm going to knock these in any way, it would be on the consistency. They're pretty soft. But sadly, I can't knock them. The reason these are soft is because of the ingredients-they're real. Completely chemical-free, they're using things like organic rice extract, grape extracted color, etc. A beautiful side benefit to using all real stuff is that it doesn't "hold up" like chemical filled candies do. Meaning…they firm up like a champ. If you need your chews hard, just leave these around for 6 months. Sure, they won't STAY around that long, but that's like…your problem, man.
I've actually done this, and they became perfect chew-wise (for me) in time.
Also there's no:
GMO
Gluten
Dairy
Soy
Corn Syrup
Artificial flavors & colors.
Additionally, while there's no "main" food allergies in these candies, they are made in a facility that processes nuts, dairy & soy. That's very different than being manufactured on shared equipment. Yes, it's still a risk for potential airborne contaminants and mistakes, but it's a calculated risk. And at least they're making that information clear.
So once again, T&H crush it with their Sour Chewie Fruities."
Source: http://www.candygurus.com/torie-howard-sour-chewie...