"
With Valentine's Day approaching, you start to wonder what to give your friends, family and significant others. Flowers? Candy? Chocolates are delicious in the moment but leave you feeling guilty after. Here are 10 Valentines treats that are absolutely guilt-free.
....
Torie and Howard is a brand that brings a whole new way of looking at candy. Try their fresh-off-the-vine flavors that use sophisticated, epicurean recipes made with organic, all-natural ingredients, no additives or preservatives. Treating yourself has never been this good for you. Their line of sour Chewie Fruities in cherry, apple, and sour berry are the perfect pick me up. Since they are packaged in individual bags. you can easily hand the candies out to your classmates or just buy one big bag for that special someone.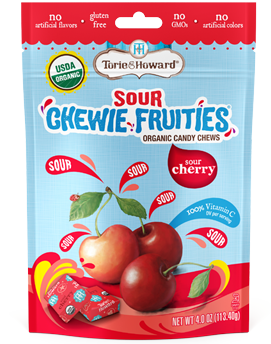 "
Source: https://www.theodysseyonline.com/guilt-free-valent...